Ballroom dance events
Fasten your dancing shoes! Escort your partner to the dance floor! Experience the elegance and passion of ballroom dancing, one of the Night & Day band's areas of expertise.
Ballroom dancing is often a misunderstood art form. While many people associate ballroom dancing with historic images of the privileged upper classes, ballroom dancing actually encompasses a variety of dancers and dance styles, including Latin, Waltz, Fox Trot, and Swing.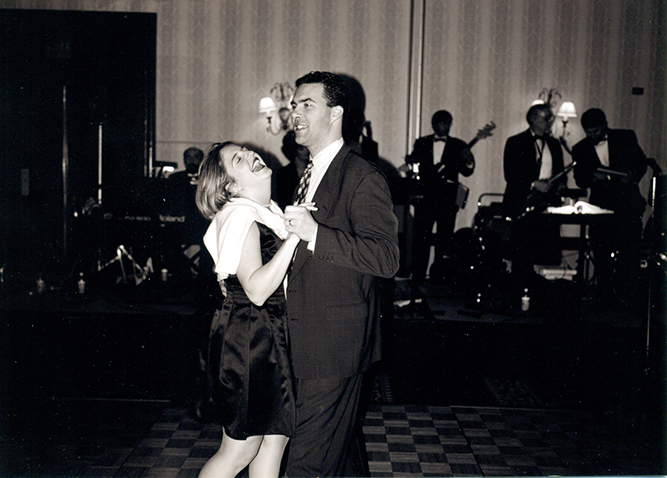 The Night & Day band has performed regularly for ballroom dancers for the last 13 years. In 2002, we partnered with Maggiano's restaurant in Bethesda, Maryland to form a dinner-dance venue called "The Swingin' Savoy Club". From its inception, the Savoy Club, which thrived from 2002 to 2005, tailored to swing dancers, but we began to notice that ballroom dancers were growing in attendance. So we consulted with the dancers about their musical tastes, and it became clear that in addition to swing, the dancers appreciated and expected a variety of dance styles, including Latin, Waltz, Fox Trot, etc.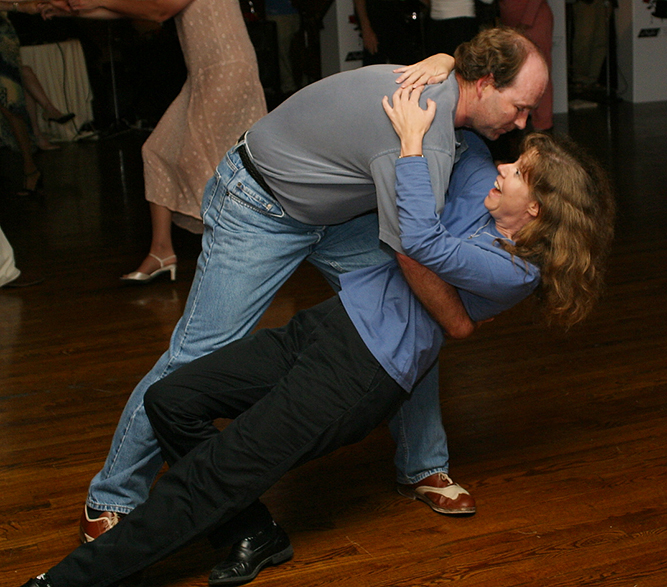 Little by little, we developed a ballroom dance book with specific songs for each dance category. While doing so, we paid special attention to ensuring that the proper tempo range of each dance style was adhered to so that our dancers would have an authentic dancing experience. For a look at our dance book index, click here.
Since the Savoy Club, we have played at many ballroom dance events and have come to appreciate the strong relationship between the band and the dancers. Night & Day band members enjoy playing at these events, and we love observing how the music energizes the dancers and how the dancers move gracefully and elegantly to the music.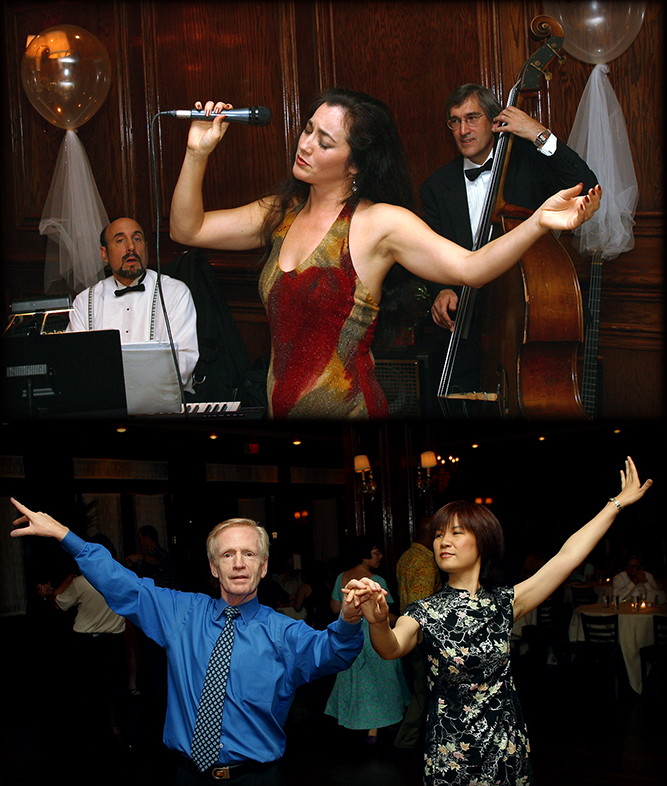 So if you are planning a ballroom dance for your wedding, corporate event, or other special event, check with Night & Day before you selecting your music choice. Our full seven piece group gives you the widest range of instrumentation. As usual, you will find our prices to be extremely reasonable for an elegant and unique experience.
CONTACT NIGHT & DAY MUSIC
The best way to determine our availability for your wedding, corporate function or special event
is to call me at 301-593-4209. We will talk about your particular needs. You can also contac