GETTING TO KNOW THE BAND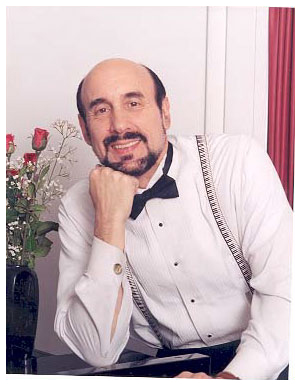 Night and Day is a band, not a talent agency. The core players have been playing together for 15 years throughout the Washington DC area, Northern Virginia and Maryland. We started as a variety band, doing "top 40," rock and contemporary music, but soon realized our true love was the wonderful music of the swing and big band era. We made that music our specialty, but our experience performing all types of music gives us a unique flexibility.
Photo Gallery
The addition of swing and big band standards to our already extensive repertoire makes Night & Day a true variety band. So if you're having a wedding reception, corporate function or special event, we can definitely help you with your musical needs. Whether you desire dance, listening or background music, we have the unique flexibility to provide it. And we perform all over the Washington area, including Maryland and Virginia.
I've been told that Night & Day is a real bargain. Our prices begin at $995. Please phone me, Mike Suser, at 301.593.4209 or 800.337.4209 for a specific price quote.
CONTACT US »
I'm the band leader and the one you'll speak with when you call. I'll work closely with you, and if you wish I'll help you with music choices and planning. I look forward to speaking with you.

President, Night & Day Music

Don't miss Mike's new CD, featuring his vocals and the musicians of the Night & Day band!
Check it out!
CONTACT NIGHT & DAY MUSIC
The best way to determine our availability for your wedding, corporate function or special event is to call me at 301-593-4209. We will talk about your particular needs. You can also contact us by completing the e-mail form.
QUESTIONS & ANSWERS
Every bride and groom has questions about the music that adds a romantic and lively touch to their wedding. We provide helpful answers and will answer any other questions you have.
APPLAUSE FOR NIGHT & DAY LIVE MUSIC FOR BACKGROUND MOOD AND DANCING
Our band and combos have been getting rave reviews for over 15 years. Read what people say about us »
COME AND SEE NIGHT & DAY MUSICIANS PERFORM
Listen to the sound of our trios, vocalists and piano music in clubs and other venues in the Washington area.
CONTACT US »